Chief Marilyn "Soaring Eagle" Berry Morrison, Tribal Chairperson.
Chief, Soaring Eagle is a phenomenal American Indian leader known for her exceptional organizational skills and profound knowledge of tribal history, culture, and traditions. With a deep understanding of her people's heritage, Chief Soaring Eagle is dedicated to preserving and sharing the true story of her tribe. Her strong research skills and expertise in genealogy enable her to search into the past, uncovering invaluable wisdom and ancestral connections to share with the native and non-native communities. As a passionate advocate for her people, Chief Soaring Eagle fearlessly champions their rights, ensuring their voices are heard and respected. With her unwavering commitment to truth and justice, she serves as an inspiration to others, instilling a sense of pride and unity among her tribe. Chief Marilyn Soaring Eagle is a beacon of leadership, guiding her people towards a brighter future while honoring and preserving their rich ancestral legacy.
Rev. Dianna Berry Bennett, Tribal Vice Chairperson,
Rev. Bennett is an exceptional woman who is retired and served as both an administrator and teacher in the Norfolk Public School system, Norfolk, VA. Alongside her professional endeavors, she is also an Associate Pastor at the Gethsemane Fellowship Community Church, where she carries on a long legacy of spiritual leadership, inspired by influential pastors like Rev Zion Hall Berry, a renowned American Indian from NC. Guided by her deep faith and countless spiritual encounters, Rev Bennett finds solace in allowing the Creator to be her guide. Her genuine desire for the well-being of others shines through her compassionate nature, as she wholeheartedly addresses the concerns and needs of those around her. With her unwavering dedication to both education and spirituality, Dianna leaves an indelible mark on the hearts and minds of those she encounters.
Joycelyn Berry Robinson, Tribal Secretary.


Joycelyn is a remarkable woman born on Roanoke Island in the town of Manteo, NC. She is a retired teacher from the Elizabeth City Public School System in Elizabeth City, NC. Following in the inspiring footsteps of her mother, Cora Golden Berry, the first person of color to integrate schools in the Elizabeth City School System, Joycelyn was driven to pursue a career in Business Education. As a teacher, she not only imparted knowledge, but also currently serves as a storyteller, sharing the rich cultural heritage of her tribe. She currently serves as Secretary for the Roanoke-Hatteras Tribal Council. >Her greatest desire is to elevate the minds of the youth and instill within them a profound love for themselves. Joycelyn taught her students the invaluable lesson that "to lead others, they must first love and lead themselves." Through her unwavering dedication, she left an enduring impact on the lives of countless children, empowering them to believe in themselves and embrace leadership with compassion. Her motto is "I can do all things through Christ who strengthenth me." Phillippians 4:13(KJV)
Gemaine Berry Gillis, Tribal Treasurer.
Gemaine is a remarkable female who wears many hats in her pursuit of preserving and honoring her American Indian heritage. As the treasurer of the Roanoke-Hatteras Indian Council, she plays a vital role in preserving the tribe's cultural legacy. After a fulfilling career as a teacher in the Baltimore Maryland School System, she continued her dedicated service as a staff member at the College of the Albemarle in Elizabeth City, NC. Gemaine's passion lies in genealogical research for her tribe, tirelessly seeking to uncover the existence of their forgotten ancestors. She takes immense pride in unearthing new discoveries, hoping that her work will inspire others to delve deeper into their roots and contribute to the preservation of our American Indian history, culture, and traditions. In her leisure she enjoys learning Algonquian songs and teaching and sharing playing her American Indian Flute and hand drum. In addition to her dedication to preserving her tribe's heritage, Gemaine has a profound love for learning and sharing Algonquian songs. With great enthusiasm, she embraces the melodies and rhythms of her ancestors, teaching these sacred songs to her tribe. Her favorite pastime is playing her Native American flute, captivating listeners with its hauntingly beautiful notes. Through her passion for music, Gemaine aspires to inspire others within the tribe, encouraging them to explore their own musical talents and connect with their cultural roots. With every soulful melody, she weaves a tapestry of inspiration, strengthening the bond between her people and their ancestral traditions.
Antonio J. Morrison, Tribal Councilman.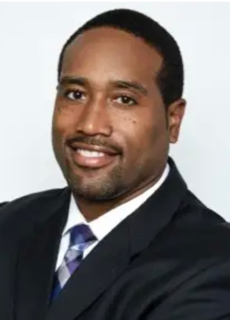 Antonio is a dedicated Roanoke-Hatteras member. He is a CPA and Certified Financial Planner committed to the financial prosperity of our tribe. With his many talents, intelligence, honesty, and expertise, Antonio assists his community in making sound investment decisions that guarantee future growth. He upholds and practices traditions and is very passionate about honoring our past. He actively seeks out opportunities to support tribal members' livelihoods and retirement plans. Antonio possesses exceptional business development and professional skills, with a keen eye for detail. Through his guidance, the tribe not only strives for success, but also gains a deeper understanding of sustainable growth. Competent and knowledgeable, Antonio is an invaluable asset in the financial field and to the Roanoke-Hatteras Indians.
Ralph Cleon Berry, Tribal Elder.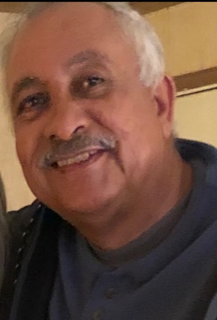 Ralph is a Roanoke-Hatteras Council member. He is a remarkable individual and former resident of Dare County, NC. In 1979, he etched his name in history as the first person of color to graduate from the prestigious Navy Dive and Salvage Center in Panama City, FL. His expertise led him to the Atlantic Strike Team based in Elizabeth City, where he fearlessly dove into the depths to explore the sunken Coast Guard Cutter Blackthorn in 1980. From there, he embarked on an extraordinary journey, serving on the Coast Guard Cutters Basswood in Guam and Sassafras in Hawaii. With over 400 years of combined service, which includes the legendary Pea Island Life Saving Station, Ralph's commitment to his country is unparalleled. Inspired by his own fascination with his family's American Indian heritage, he aspires to ignite a similar passion in his relatives, encouraging them to uncover additional family branches and preserve them for future generations. Ralphie profoundly stated, "Color doesn't mean a thing when you are at the bottom of the ocean. We can talk about that when we get back to the top."
Eagle Andre Collins, Tribal Elder.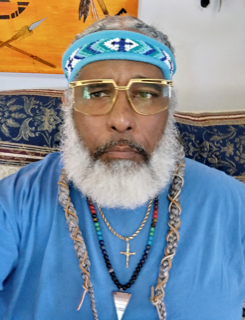 Eagle is a Roanoke-Hatteras Council member and a proud resident of Dare County, NC whose heart beats in sync with the rhythms of nature. With a deep appreciation for the land, he finds solace in agriculture, hunting, trapping, and fishing. Embracing his American Indian heritage, Eagle cherishes the teachings passed down from his father, diligently practicing traditional ways. His unwavering commitment to preserving family history fuels his involvement in various history societies. Passionate about safeguarding ancestral stories, precious photographs, and genealogical data, he strives to ensure that his family's legacy remains intact for future generations. Eagle embodies a harmonious blend of reverence for nature, cultural heritage, and family bonds. Eagle was named by his father.
© 2023 Algonquian Indians of North Carolina, Inc., a 501c3 organization. All rights reserved.